Do you wish it could be Christmas every day? Well, Go Mobile can help to make your dream come true with a sleigh full of festive favourites ready to watch on demand with our fantastic Sky offers available in-store. So, here's our top film picks that you can watch to get in the Christmas spirit this year.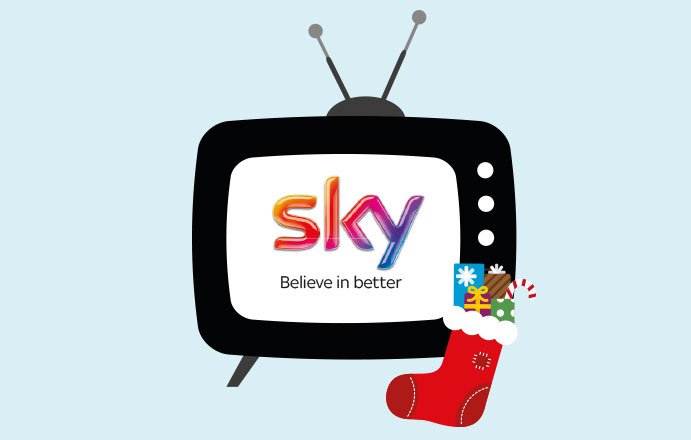 "Every time a bell rings, an angel gets his wings."
Our top pick for any Christmassy celebration is 1946 classic It's a Wonderful Life. It follows George Bailey, the fantastic Jimmy Stewart, a small-town boy desperate to travel the world.  One Christmas Eve, as he considers ending it all, he's saved by guardian angel Clarence who shows him what life would be like if he had never existed. This uplifting classic is the perfect tear-jerker for your get-together and is a must-have on any TV schedule.
"Now I have a machine gun. Ho-ho-ho."
If Bruce Willis in a sweaty white tank top doesn't sound 'Festive' to you then we may have to have a chat. In Die Hard, grumpy cop John McClane is thrown from an awkward Christmas party to a hostage situation engineered by German terrorist Hans Gruber and is forced to run around, shoeless, to save the day.
"This is my house, I have to defend it."
Christmas isn't complete for us without joining Kevin McCallister Home Alone. Cheeky 8-year old Kevin is 'accidentally' left home alone by his family during the Christmas holidays and must protect his home from infamous burgling duo the 'wet bandits'. Don't worry though the family makes sure that they keep an eye on Kevin in the future… Oh what? Never mind.
"Bah! Humbug."
If slapstick comedy isn't your thing, you'll love our next pick. It may just be us, but in our eyes the only possible way to improve on the already excellent A Christmas Carol is to add Kermit, Ms Piggy and some toe-tapping tunes. It's perfect for all the family and even Michael Caine turns up to sing a song or two!
"If you look for it, I've got a sneaky feeling you'll find that love actually is all around."
Lastly, we present our final pick Love Actually. We follow the lives of eight very different couples in loosely related tales all set during a frantic month before Christmas in London. Hugh Grant dad-dancing and Emma Thompson sad acting are in abundance – make sure you have the tissues ready for this modern classic. 
That's it! Those are our top picks for films this Christmas on Sky. Pop in-store now to find out how you can your hands-on Sky's biggest offer ever! Save a whopping £616 when signing up to a £60-a-month contract which includes 70 entertainment channels, 11 movie channels, 7 sports channels, over 350 box sets, Sky talk evenings and weekends AND Sky broadband unlimited… Wow!