Betty is going to Rio! Read on to find out how she prepares for her summer getaway.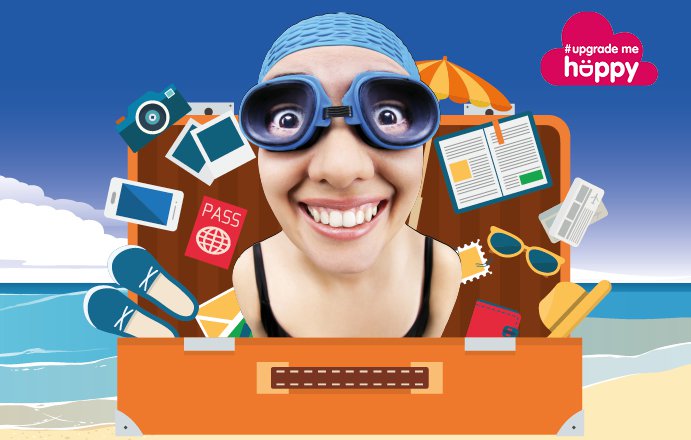 Betty, our Upgrade Me Happy mascot loves to travel. New York, Paris, Tokyo; you name it, she's been there. Now, in search of a warmer climate, Betty has decided to take a trip to Brazil's most popular city: Rio de Janeiro.
First thing's first, she needs to book herself a flight and find somewhere to stay. We'd recommend checking out Skyscanner. All she needs is her destination and where she's flying from, and Skyscanner will compare and find the best prices. If she's flexible, she can browse through a whole month and find the cheapest days to depart and return.
Next is the hotel. Trip Advisor is a tried and tested app for booking accommodation, with thousands of customer reviews to help Betty make the right choice. That being said, she's looking for a more authentic Brazilian experience, so using Airbnb to hire a room from one of the locals is a better idea.
With the essentials out of the way, Betty needs to keep all her plans organised. Luckily, she has TripIt: Travel Organizer. This nifty little app keeps track of her itinerary just by sending it confirmation emails! Not only that, it can give Betty directions to her hotel, and even view plans offline.
Betty's downfall is packing. She always gets to her destination, missing socks or her swimming costume. So this time, she's using TripList, the ultimate in organising the packing process. Betty can list holiday activities like swimming or samba dancing, and then pack accordingly. There's even weather integration to help pack for the right climate!
Betty is all set and ready to go to Rio! Check back next week to find out how her Brazilian break is going.