Believe it or not, festival season is already upon us, with UK favourites like Glastonbury and Download set to cause carnage this month. No doubt, you're going to want to take your mobile phone along for the ride, so it's important you prepare yourself for the potential pitfalls. As long as you follow our Festival Survival Tips for Your Mobile, you can't go wrong.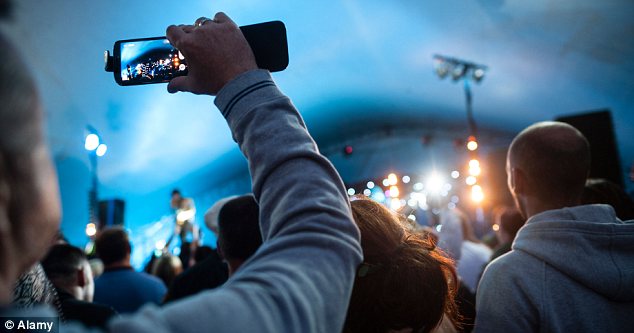 Get a waterproof phone case
They might look like sandwich bags, but waterproof phone cases are a must if you're eager on taking your phone to a festival this year. Safely sealed, they protect your precious device from all kinds of unwanted substances, be it mud, rain or spilt drinks. Many follow a one-size-fits-all approach, so it's not difficult to find one that's appropriate for your phone. They vary in price, but can be bought for less than £20 if you're on a strict budget.
Pick-up a new waterproof mobile
You could go the extra mile, and equip yourself with a mobile that was preordained for the muck and mire festivals inflict upon us. We have a selection of resilient smartphones that are dust and waterproof, giving you a sense of reassurance. Choose from Samsung Galaxy S5 and its smaller brother, the Galaxy S5 Mini, as well as Sony Xperia Z3, Xperia Z3 Compact and Xperia M4 Aqua. We've got price points to match all budgets.
Get a cheap festival phone
Some prudent festival-goers opt to leave their mobile at home, and instead purchase a cheap and dispensable one, like Samsung E1200. You can pick this up from a Go Mobile store for just £8.99, with a £10 PAYG top up card. The benefits are obvious; you can keep in touch with friends, and, if you do lose or damage the E1200, you're not out of pocket by any significant amount.
Equip yourself with a portable charger
Sadly, there isn't a mobile phone out there that's built to withstand an entire weekend of selfies, status updates and Shazam requests, and emerge from the other end with battery life still remaining. The best solution is a portable charger. They're often compact, so don't require much luggage space, and depending on the battery size, can recharge your mobile from zero to full up to as many as 6 times.
Download the festival apps and maps
There are now lots of bespoke apps for many UK festivals, full of the need-to-know information like line-ups, who's playing what and at which stage, and, more importantly, maps of the area. Apps like 'find my tent now' will even let you pin your tent to a map, then navigate to it later.