We've got all the rumours about the newest members of the iPhone family.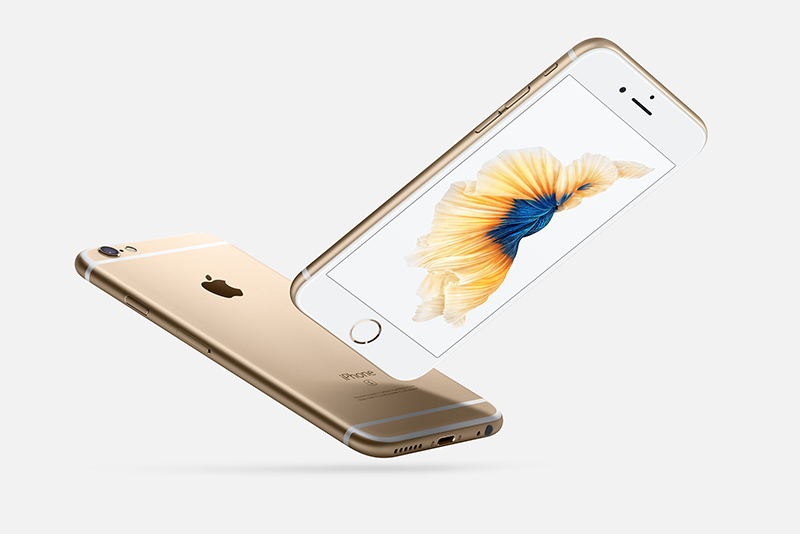 Get excited Apple fans. Tomorrow at 6PM GMT, the world will gather to watch Apple unveil their much anticipated iPhone 7. What's yet to be seen, however, is the exact spec of the device. Will it be waterproof? Will Apple have axed the headphone jack? Most importantly; what new features can we expect?
These are just some of the questions being asked online, all of which (and more) we'll explore in this blog. So, sit back, relax and have a read of the latest gossip surrounding Apple's next big release.
iPhone 7: Plus vs Pro?
Whilst there's been plenty of debate over what Apple will name the larger of its upcoming iPhones, there haven't been many, if any, questions raised to contest whether or not it would be the '7'. Until now that is. Reports have surfaced on a Chinese manufacturer's site which suggest Apple's next device could be called iPhone 6SE and iPhone 6SE Plus / Pro.
Our gut-feeling is that this won't be the case. Apple will want its next launch to cause a lot of buzz, and having released an update last year,  another SE variant just doesn't feel right.
The end of the headphone jack?
The next iPhone or iPhones are set to introduce a fresh design. How fresh, is a matter of opinion. From online sources it looks like the antenna strips have been relocated to the very top and bottom of the phone. It also looks like the headphone jack has been removed altogether, resulting in a cleaner look.
Headphone lovers shouldn't worry too much though as Apple is said to be building support for headphones into the charging port. Unfortunately, that means your standard 3.5mm ones won't fit without an adapter of some sort.
Let's talk colour. Rumours are circulating that we can expect a Space Black and Space Blue model among the new batch of phones. We're especially excited by rumours that the iPhone 7 may even be waterproof – no more accidental water damage!
Also, the home button may be replaced with a pressure-sensitive, haptic sensor, meaning the area could be used for multiple commands.
We don't think there's much demand for Apple to change the size of its flagship iPhones, so we expect the iPhone 7 to sport a 4.7-inch display, and iPhone 7 Plus a 5.5-inch.
Some sources are claiming, however, that iPhone 7 will boast an upgraded resolution from 750p to 1080p. Now that Quad HD is becoming pretty standard among competing Android flagships, it makes sense that Apple would bump the pixels up. As for iPhone 7 Plus, we haven't come across many rumours that suggest anything higher than a 1080p resolution.
Camera
Rumours surrounding iPhone 7's camera have been  conflicting. More so than with any other feature, so predicting this one could be tricky.
If you look at track record, Apple tends to stick with the same megapixel count for at least a couple of generations, whilst improving the lens and supporting software. In which case, we would back a 12-megapixel camera on both iPhone 7 and iPhone 7 Plus.
However, leaked images purport that the lens itself will be larger, thus allowing more light into shots, improving performance in dark conditions.
Elsewhere, some sources are stating that iPhone 7 is in line for a bump in camera spec to 16-megapixels, and iPhone 7 Plus is set to feature a dual-lens camera for some enhanced photo wizardry.
Other thoughts
Both handsets will of course feature faster processors and GPUs, possibly along with enhanced finger print scanners – although this was updated last year.
You can bet they'll need bigger batteries, NFC (possibly just for Apple Pay) and, hopefully, storage upgrades. We pray this is the year Apple finally scraps 16GB iPhones.
Another particularly exciting iPhone 7 rumour concerns the larger Plus, in that it may feature a smart connector. It's essentially a magnetic dock that allows accessories to be connected with ease. Could this be Apple's method of adding modules?
It's not yet possible to confirm when iPhone 7 will start shipping. However, based on previous years, we expect the week starting 12th September is the one to watch out for.
It's worth stating that we've had no official word from Apple and have compiled all information from online sources. As always, take these rumours with a healthy pinch of salt.
Keep your eyes on our Twitter page for all the latest news and gossip surrounding the iPhone launch.