Join us as we take a look at ten of the best photo-related apps on smartphones. From photo editors and funky effects to photo sharing and mobile printing, these apps will help you get the most from your camera phone!
Deciding which camera phone you want is merely the first part of the process. Once you've done that, and grabbed yourself one, you need to decide what cool stuff you want to do with it.
The fact is this: there are lots and lots of apps out there, on both iOS and Android, that will give you access to an absolute ton of new features, way beyond those that are included in the default camera app itself.
So, let's take a look at ten of the best!
Instagram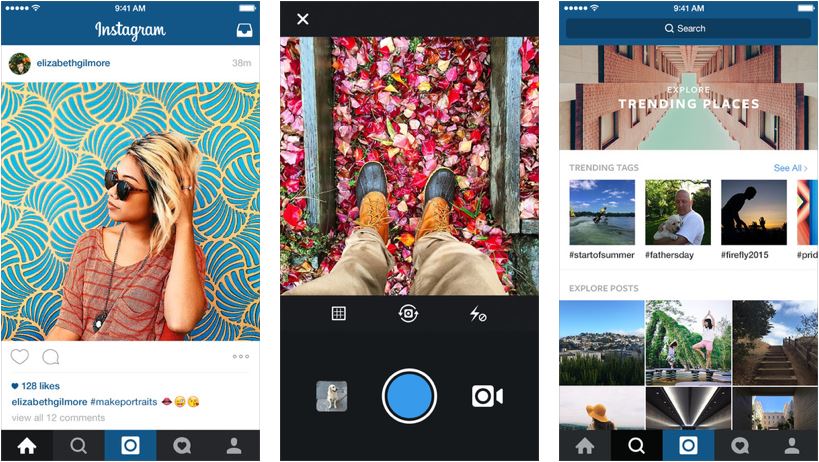 Pretty much everyone and their dog has heard of Instagram, and with very good reason; it's the world's most popular photo sharing platform, and tens of millions of people have downloaded the Instagram app to their phone. Combine that with a huge range of 'retro' photo filters, and you're onto a winner!
Download for iOS, Android or Windows Phone.
Flickr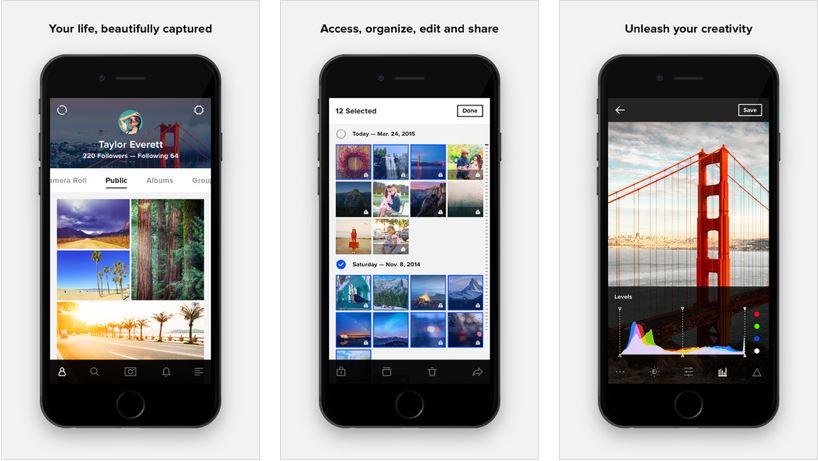 But what if you just want a simple, intuitive way to share your photos, but don't want to go with Instagram? That's where the other well-known photo sharing platform, Flickr, comes in. With a big range of features (including its own list of filters, and the ability to edit photos), Flickr provides a nice, usable alternative to Instagram.
Download for iOS, Android or Windows Phone.
AfterFocus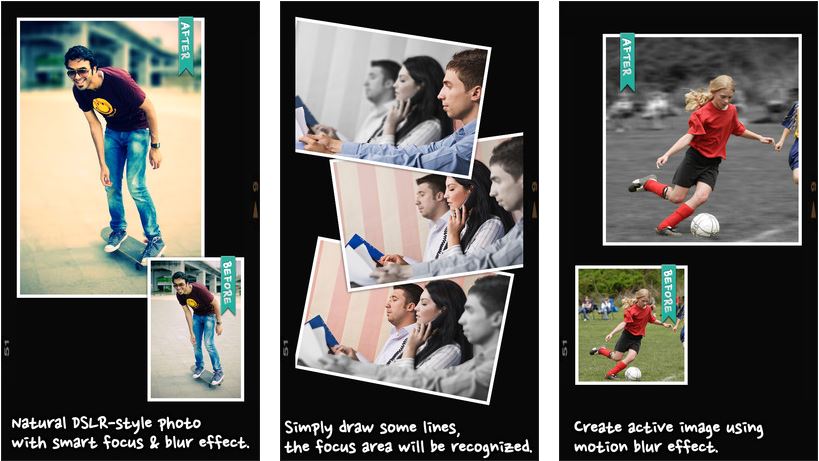 Do you remember how, if you were using HTC One M8, you could change the focus of a photo after you'd taken it? Well the AfterFocus app uses clever software trickery to let any phone do that, from the Samsung Galaxy S6 to iPhone 6!
Paper Camera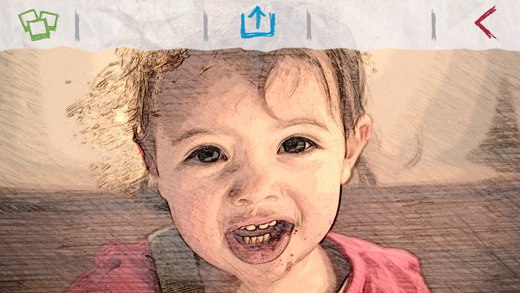 While we're on the subject of adding special effects to your photos, we have to mention Paper Camera, the app that turns your photo into a sketch, in real time, as you're taking it. Now you can turn the world around you into a pastel sketch or a comic book (or the video for A-Ha's most famous song, obviously) at the push of a button!
Cymera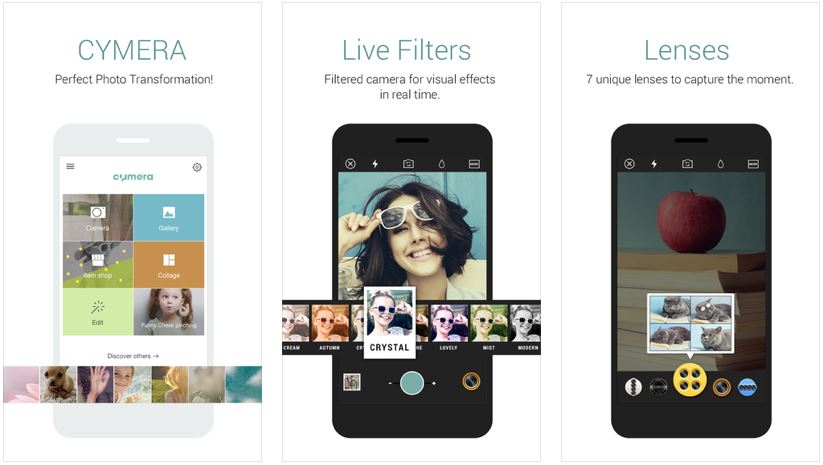 Cymera appears to be your standard photo editing app, but when you dig into it, there's a lot more to it than that. Cymera has face detection algorithms built in, that allow you to edit someone's face after you've taken a photo of them.
So, you could give them bigger eyes, add make-up to their face, and beautify them, or you could whack the controls all the way up and make them look like an alien; the choice is yours!
Facetune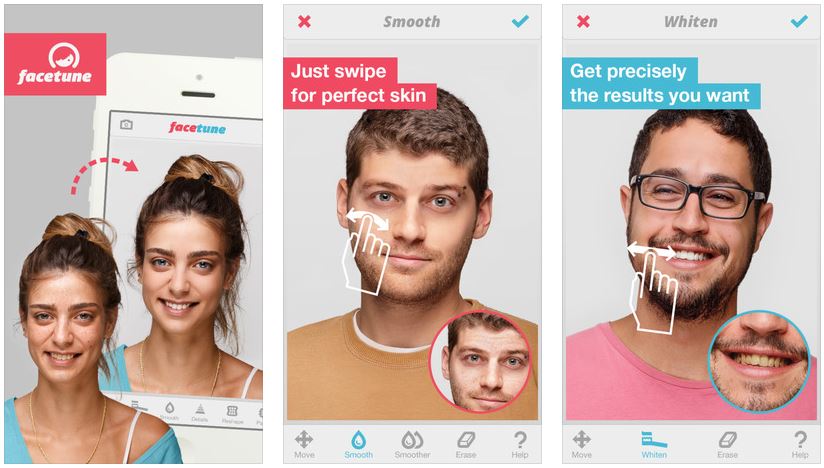 There are quite a few photo editors out there that focus on portraits, but one of the best we've seen is Facetune. Where Cymera allows you to go in and add things to the subject's face, Facetune goes for truly professional-looking results, with a range of options including teeth whitening and blemish-correction, to let you take the best portraits possible.
Photoshop Express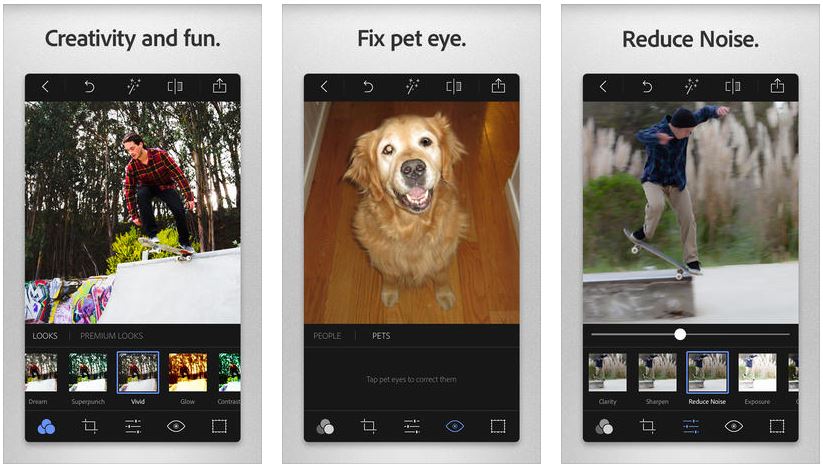 Once upon a time, the Photoshop Touch app was available on tablets, and it was amazing, because it was basically Photoshop Elements in mobile form. And then, Adobe took it down, and started focusing on their separate Photoshop apps. The first one on this list is Photoshop Express, a quick way to retouch your photos (and since it's Photoshop, the finished image will look astounding).
Download for iOS, Android or Windows Phone.
Photoshop Mix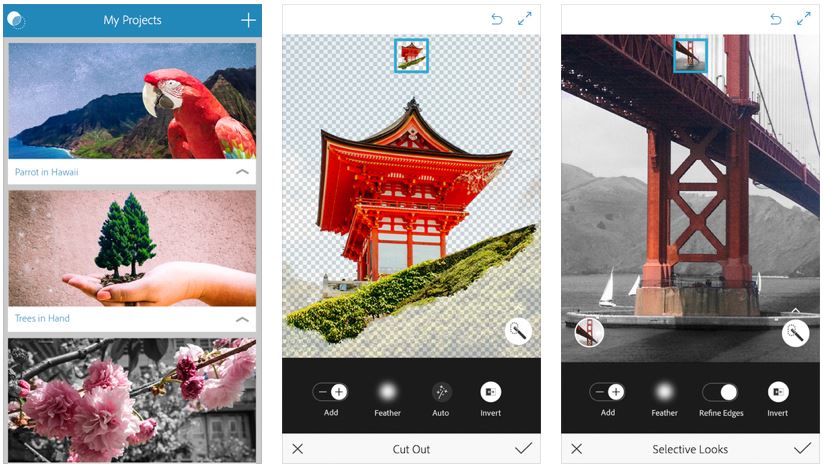 Where Photoshop Express goes for quick and simple retouching, Photoshop Mix goes deeper into the editing process, letting you cut out bits from pictures and edit them all together into one awesome image. Combine this with the previous item on the list, and you've basically got Photoshop on your phone!
Camera Awesome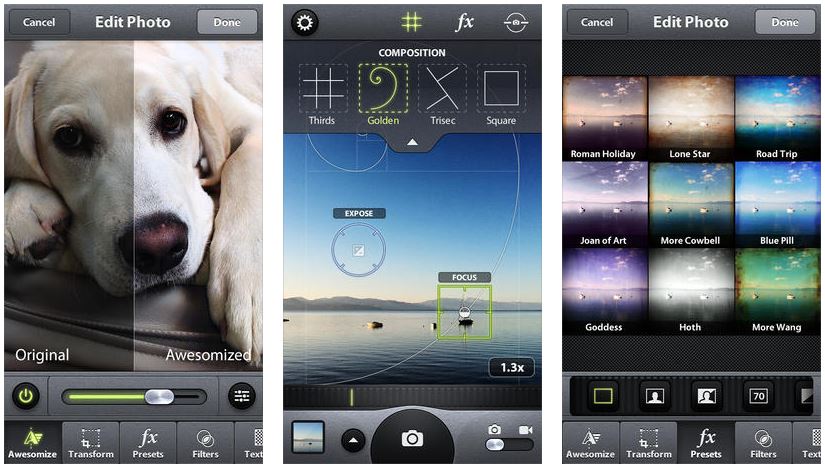 With a name like 'Camera Awesome', we really have to mention this app. A combined shooting and editing app, Camera Awesome includes some features that really let it shine.
On the shooting side of things there's a range of composition guides, to help you get the perfect framing; and then, on the editing side, there's the easiest editing tool in history. It's called the Awesomize button, and it basically does what it says on the tin, using auto-filters and effects to make your photo look, well, awesome!
PhotoBox Photo Prints & Gifts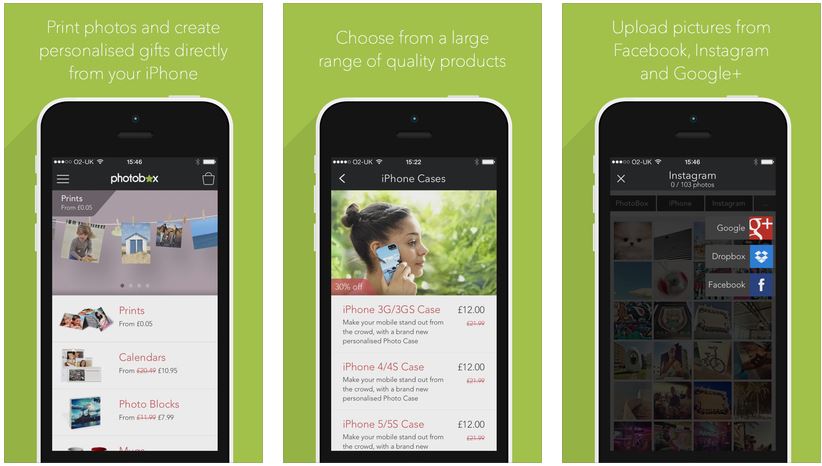 So, you've taken a load of really brilliant photos, but what do you do with them now? Simple: you install the PhotoBox app, and order prints of them, or wall-hanging collages, or even get your photos put onto a case for your smartphone! Or even a mug!
And there we go: ten of the best apps to have a fiddle about with on your new camera phone. Now go and unleash your creativity!