Ah, love. Possibly of the summer variety, although we'll stop that line of thought before anyone starts singing the Grease medley. Finding that special someone can be hard in the hectic, modern world, so why not let your smartphone help you out?
Let's take a look at 10 of the most intriguing dating apps out there, so you can try out a whole new way to meet people…
Plenty Of Fish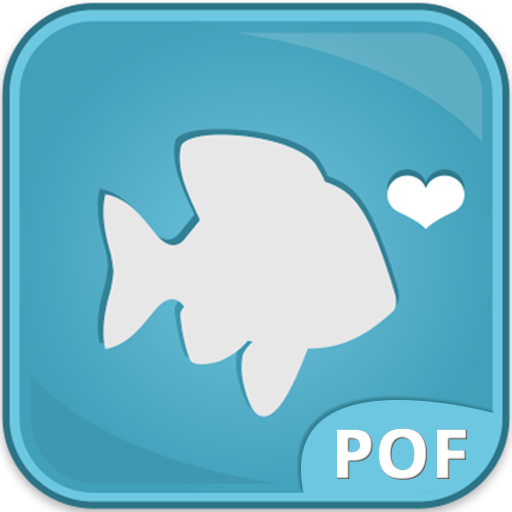 We'll start this little round-up of the future of dating with one of the oldest dating sites out there, Plenty of Fish. The app gives you free membership, and with 3 million active daily users (80-85% of whom log in via a mobile device), that gives you a huge potential dating pool from which to meet someone interesting!
Bristlr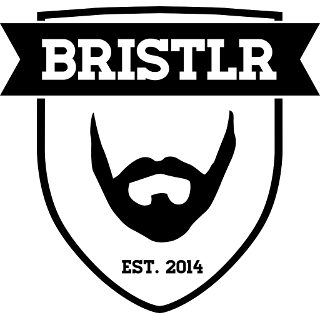 Of course, there are also apps out there that centre around specific groups and interests, and with that in mind we come to Bristlr, the dating app for… beards. Yes, if you're a bloke with a beard, or someone who loves blokes with beards, this app should be right up your street!
Also, this author has a beard. Just sayin'…
Hinge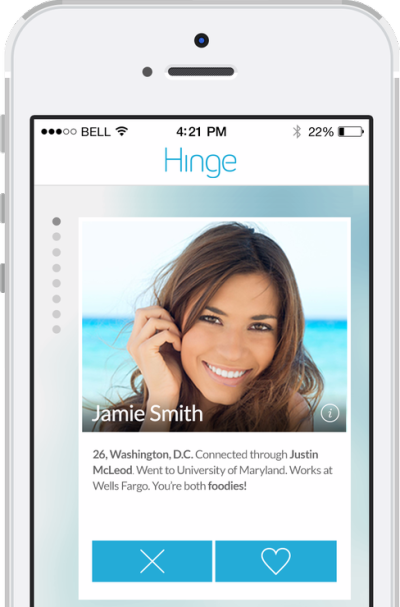 In the real world, it's often the case that people end up dating someone their friends know. Hinge takes that concept and runs with it, linking to your Facebook account, and finding potential matches from your friends' social circles. You'll always have something to talk about with potential matches, even if it is just comparing notes on the friend you both know…
Hitch
Of course, you could take it one step further, and have your friends set you up with people instead of finding matches yourself. That's the premise behind Hitch, an app that lets your friends match you up with their other friends through anonymous chat feature. Then, if you hit it off, you can send a reveal request, to find our who you're talking to, and let nature take over.
Grindr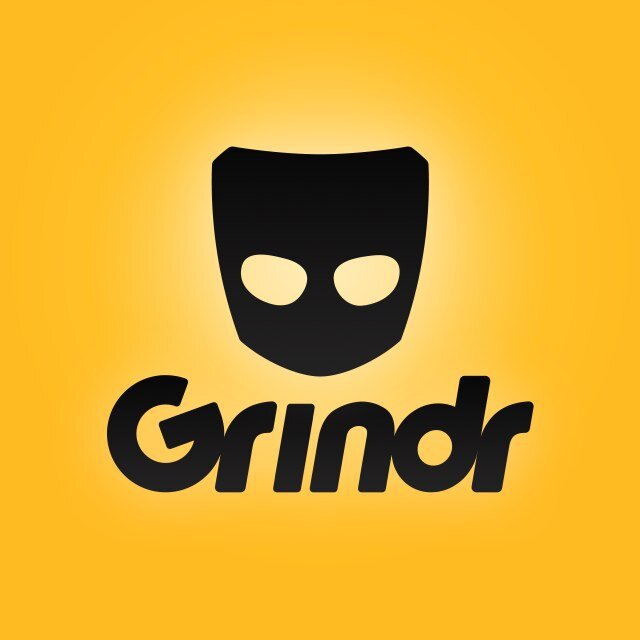 The thing about most dating apps is that they're all kind of general, or aimed towards men and women; what about an app catering for gay and bisexual men? That's where the now-famous Grindr comes in, an app that uses "geosocial networking" to set up hook-ups between guys who are near to each other.
Loveflutter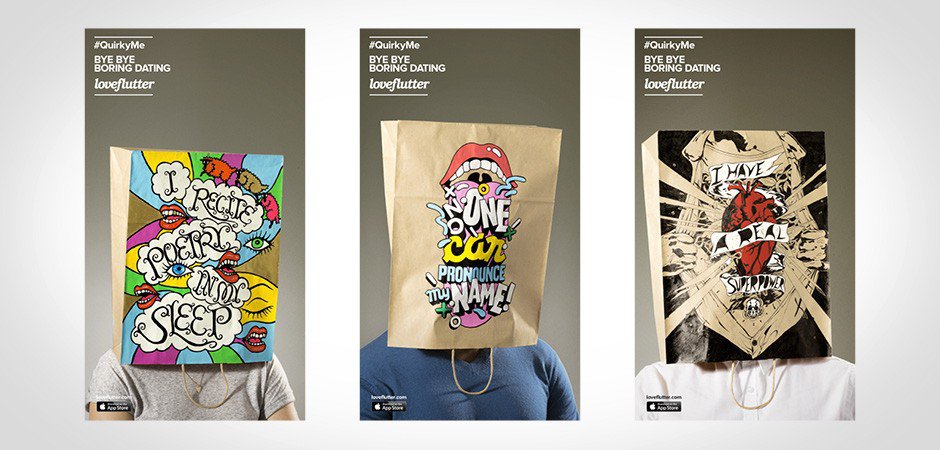 Loveflutter treads a different path to most dating sites, as it embraces the concept of doing things quirkily. So, when looking at potential matches, the first thing you see is not a profile pic. Instead, you see a little factoid about the person, and if that piques your interest, you can look more deeply at their profile. The app even suggests quirky places near to you, to go for a date that's more memorable food and film.
Coffee Meets Bagel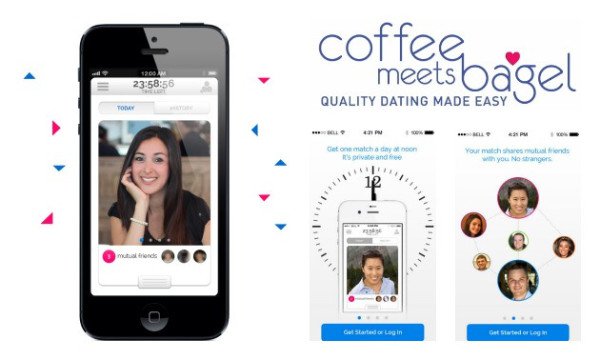 Using a dating app can itself get hectic, with a ton of profiles to look at every day, but Coffee Meets Bagel gets around that by giving you one suggested match (a "Bagel", as they call it) per day. You can either like or pass, and if both you and your match hit like, you get a private chatroom for 7 days, to let you get to know each other and see if you click.
Bumble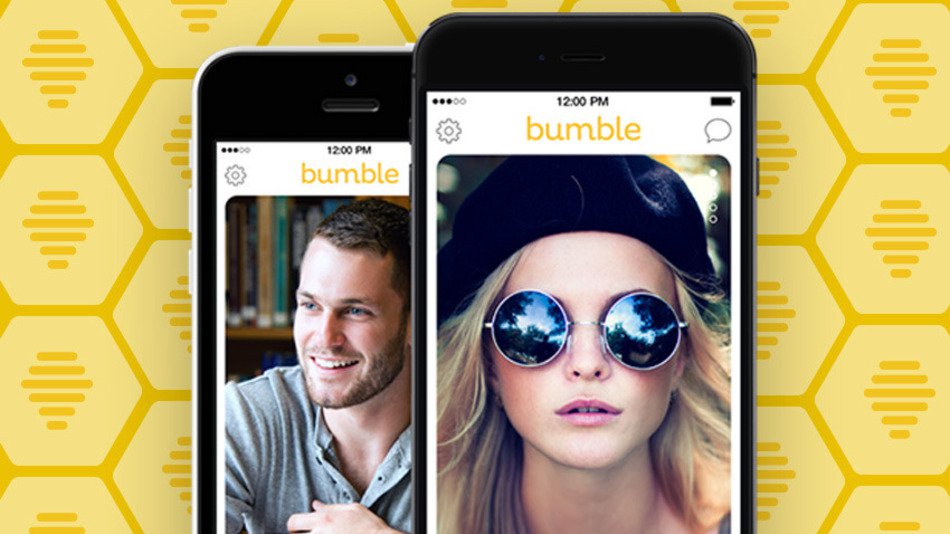 And now, we come to an app that's broadly similar to Tinder (and trust us, there's a lot of Tinder wannabes out there), but this one has a new twist: after a man and woman have both expressed an interest in each other, it's the woman who makes the first move, and initiates the conversation. She has 24 hours to do so, and then, the match is gone forever.
The Catch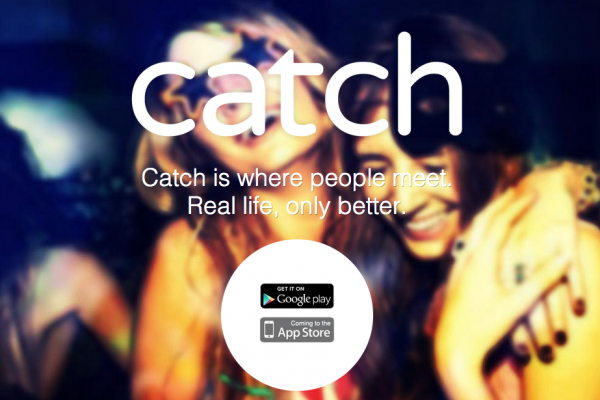 Some people say that life is a game, and so, the next app on this list is actually more game than straight-up app. Women are put in the driving seat, and then they can invite men to play a Q&A game with them, before narrowing down the contestants to ones they really like.
Just try to play it without imagining Paddy McGuinness saying, "Let the onion see the bhaji."
Go on, we dare you…
Tinder
Since we're discussing dating apps, we can't really ignore perhaps the most famous one out there. Yes, it's Tinder, and by now, pretty much everyone knows how it works: you get a list of potential matches, you swipe right for yes or left for no, if you and the match both like each other you get to chat with each other, and then, the magic happens.
Try out these ten top dating apps, and find the love of your life (well, hopefully, anyway) today!